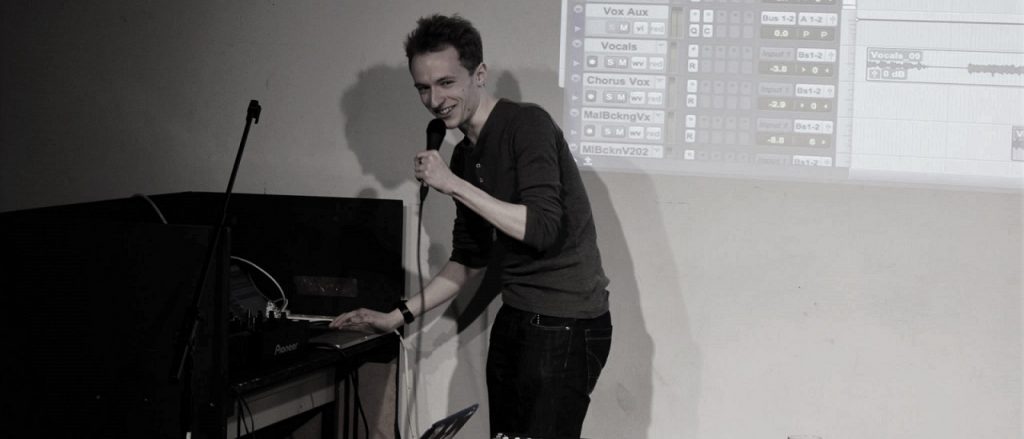 Hi, I'm Joe Crow. My last name isn't actually Crow… but it's far easier to remember and spell so we'll leave it at that!
I've loved music and everything audio for as long as I can remember. I've always been a bit of a geek and have had an interest in technical side of things too. I wasn't exactly sure how I could combine those two passions though…
I reached that time in my life where I had to decide what path I was going to take, education wise. Upon flicking through the college prospectus, I discovered a mysterious little course called "Music Technology". It had all the best things in it! Music! Audio! Computers! So I put my name down.
I started learning the ropes of audio production, and two years later, continued my education at university. It was clear to me at this point that this is what I wanted to do with my life. I wanted to be an audio engineer. I wanted to set up microphones and push faders and bring to life the ideas and creativity of others. It seemed like a long shot though…
Even though I was studying, I had a sinking feeling that the industry wasn't quite what it used to be. Studios were shutting down. And the studios that were still alive were surely run by total pros who I couldn't dream of working beside. It was cultivating an inferiority complex inside of me. Other students were leaving the course because they didn't feel audio was a fruitful career.
I wasn't going to quit, though. I was still enjoying it, and I wanted to give it my best shot. And even if I only ended up engineering audio as a hobby, I'd still be doing what I love.
During the summer of my second year at uni, I decided that I wanted some first hand experience in a studio. I decided that I may as well try my luck at reaching out to some studios – what's the harm? So I sent out a few letters (yes, actual physical letters) to some studios….
I got a response.
Then another response.
And then a couple more! I was shocked that any of them at all had responded to me. They must get letters like this all the time, I thought.
I was invited to help out at a studio nearby.
Since then, I've been working in the music industry in studios across the UK and at my home studio The Crow's Nest.
Over the years, I've built up a large list of top clients, including Dave Kilminster (Roger Waters), Focus, Neil Murray (Whitesnake), Harry James (Thunder), Adam Wakeman (Ozzy Ozbourne) and more.
Joe Crow – The Audio Pro
My passion for music production, combined with my love of teaching led me to launch Joe Crow – The Audio Pro – a platform built for you to learn how to produce audio. In addition, I want to share my industry knowledge with you to help you on your way to getting your first clients and even land a job in a recording studio or setting up one of your own. I still provide audio engineering services alongside my trusted engineer partners, through my service business of the same name on our other website.
Everything that I have learnt throughout my education and professional career will be laid out for you. I want to help you understand the basics and the not-so-basics of…
…with new tips, tricks and guides coming every week.
Do you want to be an Audio Pro? Let me show you how…